Department of Education Mission
The mission of the Education Department at Elizabethtown College is to provide its students with the knowledge and skills necessary to become thoughtful and responsible teachers who, informed by scholarship and research, are prepared to meet the social, intellectual, and professional challenges of today's culturally diverse and inclusive pre-K to 12 classrooms. We believe that our purpose is best achieved through adherence to the Pennsylvania Department of Education standards for teacher certification, and through modeling research-based practices of effective instruction and assessment within a relationship-centered climate that supports academic excellence.
Our goal is to prepare highly competent, knowledgeable educators in early childhood, elementary, middle, secondary, special, art, music, and Spanish education. Essential components of this preparation are early and frequent field experiences in urban, rural, and suburban settings supervised by certified professionals, and ongoing self-evaluation of knowledge and skill growth through development of a professional portfolio. The capstone assessment is a semester-long student teaching placement that promotes the practical application of theories, and best practices learned in program coursework.
Integral to our programs is the department's signature attribute of social justice, exhibited through a curricular focus upon advocacy for equity, civic engagement, global citizenship, and international/comparative perspectives. Education faculty members are experts in these fields, conducting, presenting, and publishing their own research, and facilitating opportunities for undergraduate scholarship.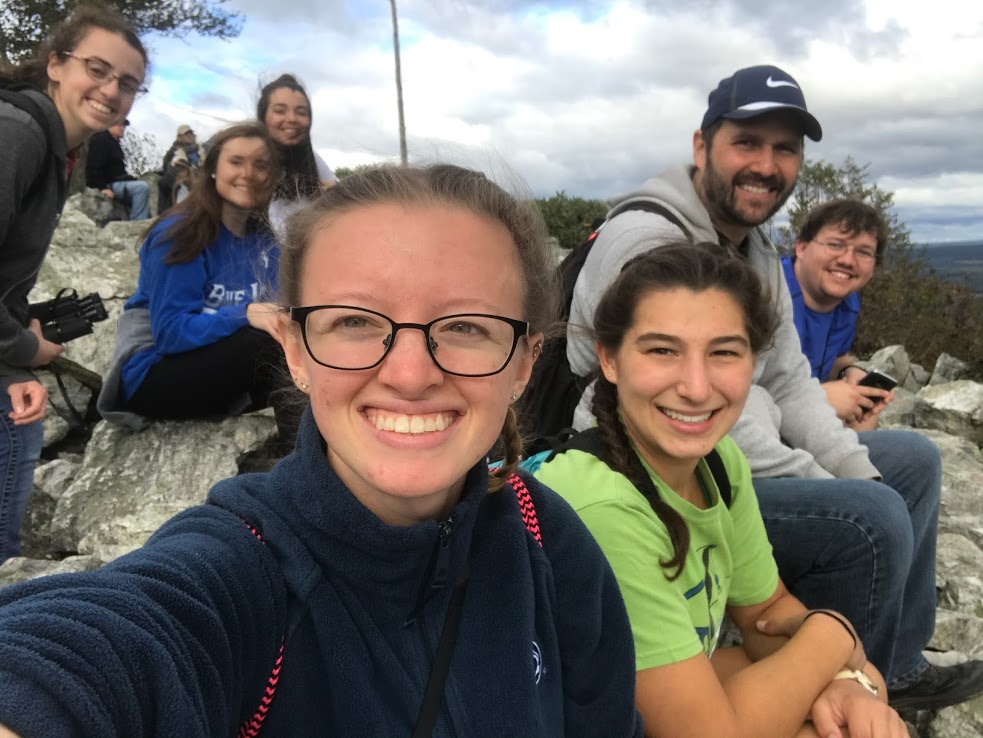 From the Department of Education
Phyllis M. Schell '59
Recipient of 2017 Educate for Service - Service to Humanity award.
Known to Elizabethtown College students at 'Aunt Phyllis,' Phyllis Schell, a 1959 elementary education graduate from Elizabethtown College often accompanies students on service trips and dedicates her time to community engagement. She has endowed the Schell Fund which supports students who are interested in community engagement and service learning projects. While at E-town, Schell joined the field hockey team, was elected May Day Queen in 1959 and captained the women's basketball team her senior year. In 2015 she was inducted into E-town's Ira R. Herr Athletic Hall of Fame for her basketball and field hockey prowess.
From the Department of Education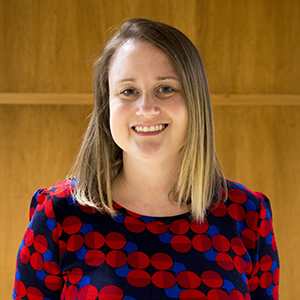 Kathryn Caprino
assistant professor of education
E-town's Education Department welcomes Kathryn Caprino as an assistant professor of education. Caprino earned her doctorate from the University of North Carolina at Chapel Hill. She was a clinical assistant professor of English education at the University of Florida for two years. "I enjoyed teaching future teachers and am particularly interested in literacy methods, children's and young adult literature and incorporating technology within the literacy classroom."
From the Department of Education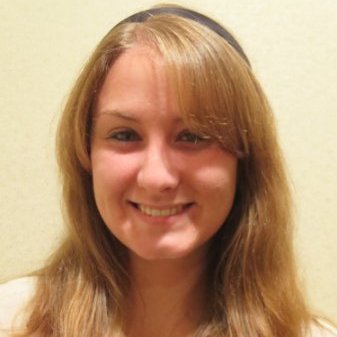 Shanna Kirgan '14
Elizabethtown College shaped who she is and where she is going.
Shanna Kirgan taught English for two years in Adana, Turkey, and has since worked as an eighth-grade writing teacher for a Brooklyn charter school. She plans to study part time at Columbia University, pursuing a master's degree in International Educational Development. "I cannot stress enough how much the opportunities and supportive community at E-town … have shaped who I am and where I'm headed, and for that I am deeply grateful."
From the Department of Education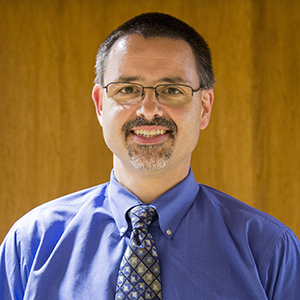 Ed Frick
lecturer in education
Ed Frick, a graduate of Lycoming College, is the new lecturer in education at Elizabethtown. After earning a bachelor's degree in history and teaching certification, Frick pursued a master's degree in education from Bucknell University, as well as a doctoral degee in educational leadership and management from Drexel University. He has 25 years of education experience teaching students at Williamsport Area School District and as an adjunct faculty and clinical instructor at Drexel and Lamar universities, respectfully. Previously, Frick was a clinical supervisor at E-town.
We are excited to announce that we have earned a Fields of Study Colleges of Distinction Badge for our Education programs. These badges are awarded to schools with first rate programs and recognized professional accreditations in these fields.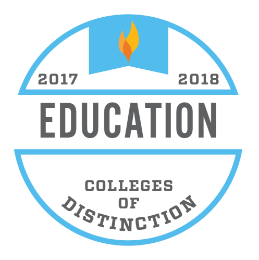 Student Learning Outcomes
The Education Department requires that every student demonstrate the following:
A thorough knowledge of the content and pedagogical skills in planning, preparation, and assessment.
An ability to establish and maintain a purposeful and equitable environment for learning.
An ability to deliver instruction that engages students in learning by using a variety of instructional strategies, including technology.
Qualities and dispositions that characterize a professional person in aspects that occur in and beyond the classroom/building.
An awareness of, and adherence to, the professional, ethical, and legal responsibilities of being a certified teacher.
An ongoing commitment to lifelong learning and professional development through field-related clubs, conferences, and organizations.
Teaching and advocacy for principles of social justice and civic competence.
Four Pillars of Learning