Catalog Information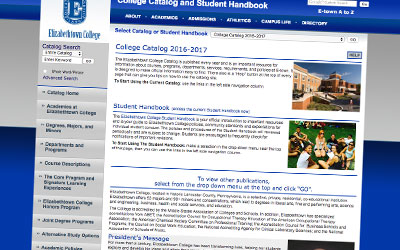 "This Catalog bears witness to the impressive breadth and depth of our programs—all of which support our students as they find opportunities to become a bigger part of the world. I encourage you to look at our offerings and consider how you want to challenge yourself here at Elizabethtown."
Carl J. Strikwerda President, Elizabethtown College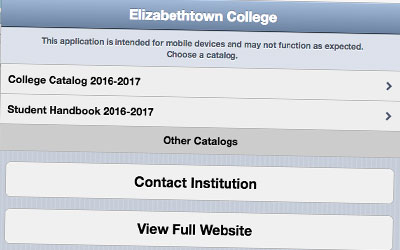 To view the Online Catalog using your phone or tablet, please use the link below:
Catalog Archives
If you need assistance with Catalog copy not available on this webpage, please contact the Office of Records for assistance.